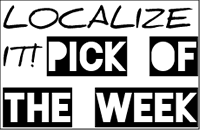 To be featured on "KJEE's Localize It" send us your Music link, up coming shows, Social, Bio and Contact Info to everett@kjee.com
Listen Mondays at 7PM!
September 26, 2022
Three goobs, one really cool emo band FEEL BETTER out of IV. With their combined powers of extraordinary sadness, they will revive the scene.
Copyright

2022 -- Privacy -- User Agreement -- EEO Policy -- Contest Rules