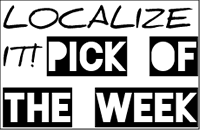 To be featured on "KJEE's Localize It" send us your Music link, up coming shows, Social, Bio and Contact Info to everett@kjee.com
Listen Mondays at 7PM!
August 8, 2022
Chris Shiflett has a storied career outside the legendary band The Foo Fighters. Collaborating with bands like No Use for a Name, Me First and The Gimme Gimmes. He also has a history of solo music that swerves from the Rockstar vibe into Americana. After a 3 year break from his solo music, Shiflett has returned with his newest single "Long, Long Year" which details the slow decay of a loving relationship. He drew inspiration from his obsession with Southern California as well as music from the 1990's.

Copyright

2022 -- Privacy -- User Agreement -- EEO Policy -- Contest Rules