Pick Of The Week
Mondays at 7PM!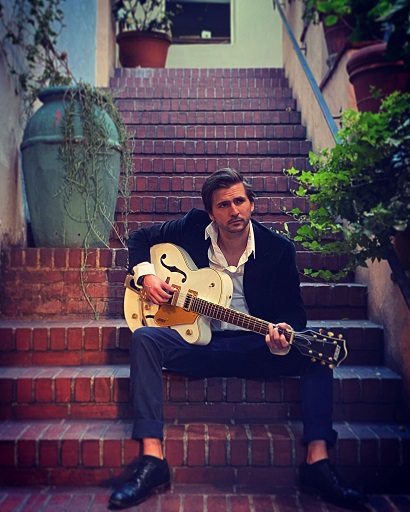 Elliott Lanam is a local UCSB entrepreneur who founded
Hidden City Studios in 2013. Since then, his worked has achieved commercial success with Grammy and Emmy nominations, Diamond, Platinum and Gold records, and multiple Billboard #1 Hits. His debut album "Delirium Honey" released June 25th, features local Santa Barbara singers across 10 songs, with all songs in different styles. He simultaneously released two other albums (One Man Orchestra & Buddha Mama) and his new single (WHO I AM) - playing nearly every instrument on all of his albums. His music can be heard on Discovery's Shark Week, as well as Animal Planet's Extinct or Alive, and he's currently scoring a new TV show yet to be released!
NEXT WEEK 08-02-21
Trout Club was formed in the neighborhood of the same name up above Santa Barbara. With Quique on lead vocals and banjo, Kai on lead guitar and backing vocals, Malcolm on bass guitar and Cedric on the drums, any Trout Club show is sure to be a rowdy one!
MUSIC ALLEY Friday 8/13 @ 6pm, $10 Trout Club & Ex-Porter w/ Special Guests.
Copyright

2021 -- Privacy -- User Agreement -- EEO Policy -- Contest Rules